By Rena Bryson
As an actor I've performed shows in many unusual spots Prison, (The Big Wall) The Park (Alice In Wonderland) and an old factory (Halal Daddy). But the most fun I've had performing in unusual spots has been when not part of a traditional show. This month I'd like to share some non traditional jobs for actors that can help build your performance skills while paying your rent. 
Discover your Elf Self
Best suited for: Expressive, physical actors who like children.
Each year I celebrate my Christmas cheer by working as an Elf in the lead up to Christmas. I'm fortunate to live in Galway where Elf Town shares a full interactive Christmas Adventure with their young audiences. But in every county at this time of year many shopping centres, family fun day organisers and Elf Town variations are looking for Elfs, Santa's, Mrs Claus etc. It's a lot of fun and seeing young audiences experiencing the magic of Christmas can really melt your heart.
Step Back In Time
Best suited for: Actors interested in history with strong improvisational skills.
One of my favorite non traditional acting jobs was working as a nanny / housekeeper at Glenveagh Castle. The project was produced by Dark Daughter so all of the costumes were beautiful, authentic and vintage. As tourists were guided through the castle they would encounter actors in the rooms. I would greet them in the dining room and describe my life in a beautifully written monologue by Maura Logue. I would also wander the grounds in character and interact with the visitors I encountered. The role really strengthened my improvisational skills as well as my stamina as an actor. There are many similar acting roles out there, especially during the summer months. Many companies look for actors for national parks, historical buildings and for tour guides that can add an extra dramatic flare. I've even performed as Lily Yates at her 100th birthday party, there is an eager audience out there for everything!
Faking Sick
Best suited for: Actors with stamina and strong emotional range.
Every year many medical students must pass their OSCE (Objective structured clinical examination) to continue their studies. This exam is extremely important as the students must interact with patients and utilise their interpersonal skills as well as their medical knowledge. The staff outsource and have their students interact with professional actors to make the experience as authentic as possible. This role really tests your acting chops depending on what ailment you're assigned. I've had a fairly easy going day as a student suffering from skin irritation caused by anxiety and a very draining day as a patient receiving the news they have TB. Strong stamina is essential as I had to give each student an authentic reaction to receiving devastating news, a process that repeated itself every 20 mins or so. It was a fantastic exercise for my improvisation and acting skills.
Special Birthday Guest
Best suited for: Actors who love kids and are patient, singing is a bonus!
This is one I've never done but would love to someday! I know actors who
have that really enjoy their work. This job is usually suited to the self employed and can be quite lucrative if you invest in a few high quality costumes for popular characters. Starting out I'd definitely get an Elsa costume. As a drama teacher for 4 – 6 year olds I can confirm little boys and girls alike are crazy about all things Frozen. A good knowledge of children's interests and popular games to keep them entertained is a must.
Murder Mystery Fun
Best suited for: Actors who have strong organisational skills
This is another role I haven't experienced myself but my good friend and fellow artist Elizabeth Flaherty has lots of experience so I'll let her take it from here.
I've had lots of fun working on murder mystery parties. The company I've worked with the most is 'Murder on the Menu' and we host the deadliest parties.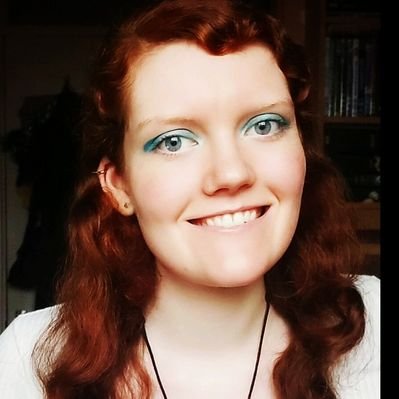 For this job I play the host, organizer and the most important role the detective. Parties can vary from birthdays to corporate events to hen parties. Everyone in the party has a role to play so you could say I also play the role of a director by helping the guests to get and stay in character. There's a murderer, a victim and lots more.
It's a fun job for an actor because you get to work on your improvisation throughout the night, you learn to project well when speaking to a large group of people and sometimes there are themed parties which gives you the opportunities to practice various accents and get dressed up. The parties may not always go to plan but it's always a killer night.
There are so many other jobs actors can excel at when off stage / set Drama Teacher, Arts Administrators, Script Readers and no one's better at pretending to care about difficult customers than actors!